Annonse

P4 celebrates 30 years on the air

18.09.2023 - RADIONYTT.NO - Kyrre Dahl
Last Friday it was 30 years since Norway's first national commercial radio station, P4, went on the air for the first time. The radio station is still based in Lillehammer.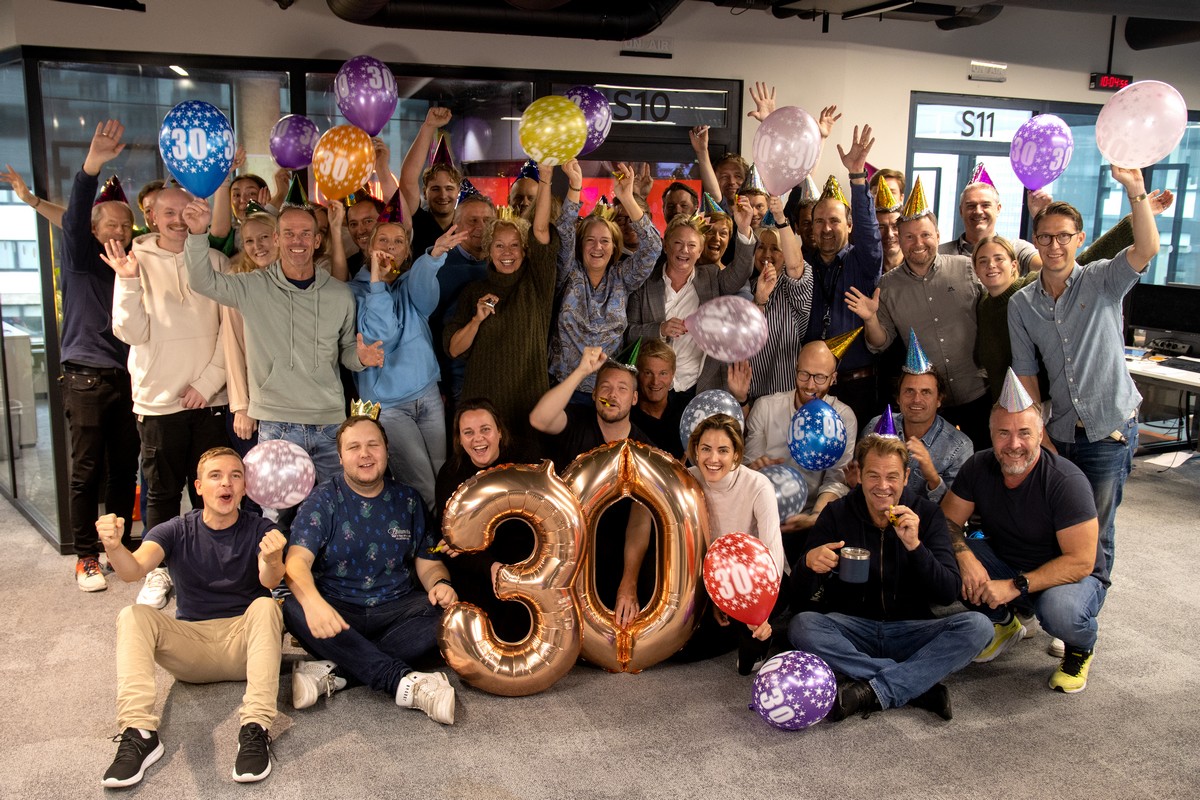 P4 crew Photo: P4 Group
On 15 September 1993, Norwegian radio listeners could hear P4 for the first time. This was the first commercial national radio channel in Norway. Before that, only the public broadcaster NRK was allowed to do national radio, but there were already a number of commercial local radio stations.
The big anniversary party took place in the same place where the adventure started, namely in Lillehammer. In the license P4 received, there was a requirement that the head office had to be outside Oslo, and the radio management therefore chose to move to Lillehammer, which the following year was to host the Olympics.
When P4 went on the air for the first time on 15 September 1993 at At 06.00 it was newscaster Kenneth Andresen who could welcome the listeners to the country's first commercial nationwide radio channel.
Today, Andresen is head of both P4 and the seven other radio channels in the P4 group, and he never had any doubts that the anniversary had to be holidayed in the city which is such a big part of P4's identity.
- Lillehammer's importance for P4 cannot be underestimated, and ever since its inception, some of our most important competence environments have been here in the city, says Andresen.
- Many of us are lucky enough to have had the Lillehammer office as a workplace. I myself lived here for over five years when we started P4 and feel a strong connection to the city. The fact that we are still here after 30 years says a lot about how important Lillehammer is to us and how much the city means to P4, says Andresen.
The P4 group currently consists of eight radio channels (P4, P5 Hits, P6 Rock, P7 Klem, P8 Pop, P9 Retro, P10 Country and NRJ), and has a total of around 2.5 million weekly listeners. P4 is by far the country's largest commercial radio channel, and at group level the eight channels together have a commercial market share of 66%.
More radio stories from Norway: In English